Welcome to the inaugural monthly Tract digest, where I'll be sharing what's new at Tract and what is upcoming in the next month! Enjoy :)
-Ari, Tract Cofounder + CEO
Passion and Project Based Learning
Passion is contagious yet personal. By osmosis, seeing others' passions brings out your own.
Your passion gives you a reason to keep learning -- even when things get difficult. This month, students in Lynnie, Diane and Jane's classes from Kapakapanui School followed their passions together by completing How Artists Use Color Psychology when Creating Logos as a group. I was so impressed by the quality of the projects and the unique individuality of each creation!
When Kids Teach, They Learn, Grow and Get EXCITED
Aristotle once said teaching is the highest form of understanding. As students translate their passions into creating their own video lessons, they not only increase their subject matter comprehension but they also build self-confidence, creativity, technology, and communication skills. Starting this month, all students can teach their classmates on Tract and work toward earning Creator Partner status.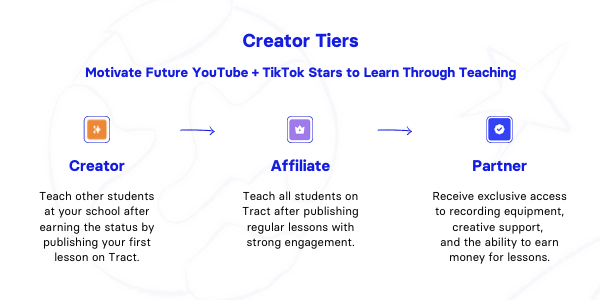 Students created lessons on Minecraft mods, Creating your first game on Roblox, Solving the Rubik's Cube, Sketching using scale, How to Be The Best Rugby Player, and more! One standout student -- Leytonh -- even earned Affiliate Creator status after publishing 5 learning paths with excellent school engagement and quality.
Congratulations to Leytonh and his teachers Barry & Kaitlyn at Gisborne Intermediate. Be on the lookout for his new lessons!
Inside The Movie Sonic The Hedgehog
Sketching With Scale
World Teacher Day
We celebrated World Teacher Day on October 5th by giving out DOUBLE COINS for students who showed their appreciation! Anne's classroom from Woodlands Elementary made it very clear that she is a 1 in a BILLION teacher with some heartfelt messages and creative displays of thanks!
Students Give Back
This month students gave back in a BIG way, donating 128 meals, planting 10 trees, protecting coastline, and helping kids go to school, cope with cancer, and heal from abuse.
Our biggest giver this month was Gisborne Intermediate -- as many of the students chose to spend their hard-earned coins from the Oh My Gourd contest on others. Leading the way was tflamwell from Olivia's class who donated 8 meals.
These micro-donations add up, and allow each student to own the decision to give back, gain awareness of the UN sustainable development goals, and start thinking about these important world problems. I've heard countless stories of dinner table and classroom conversations that started from 1 simple action.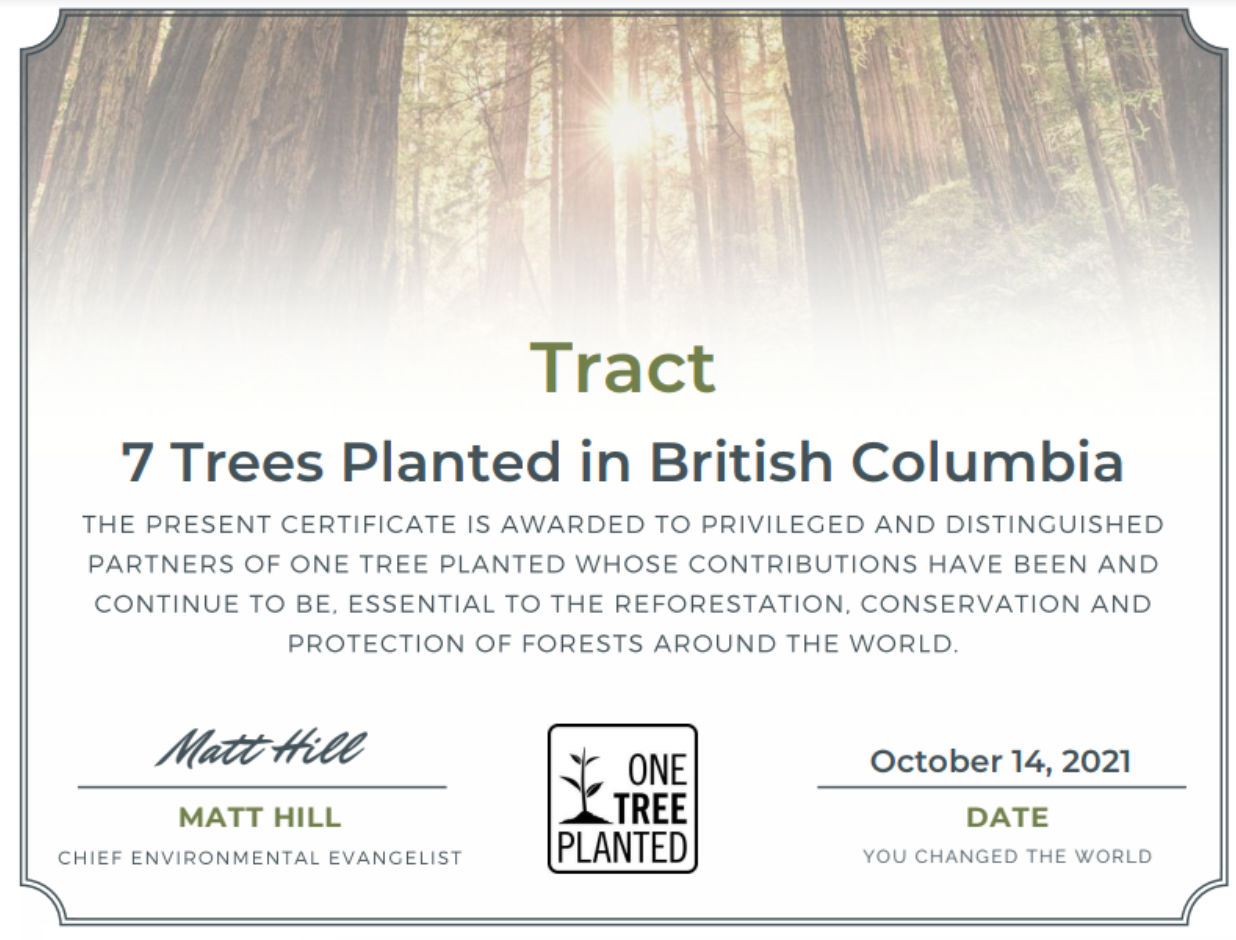 Gisborne Intermediate enjoyed their Spooktacular Tract-sponsored pizza party after winning this month's Oh My Gourd! Award contest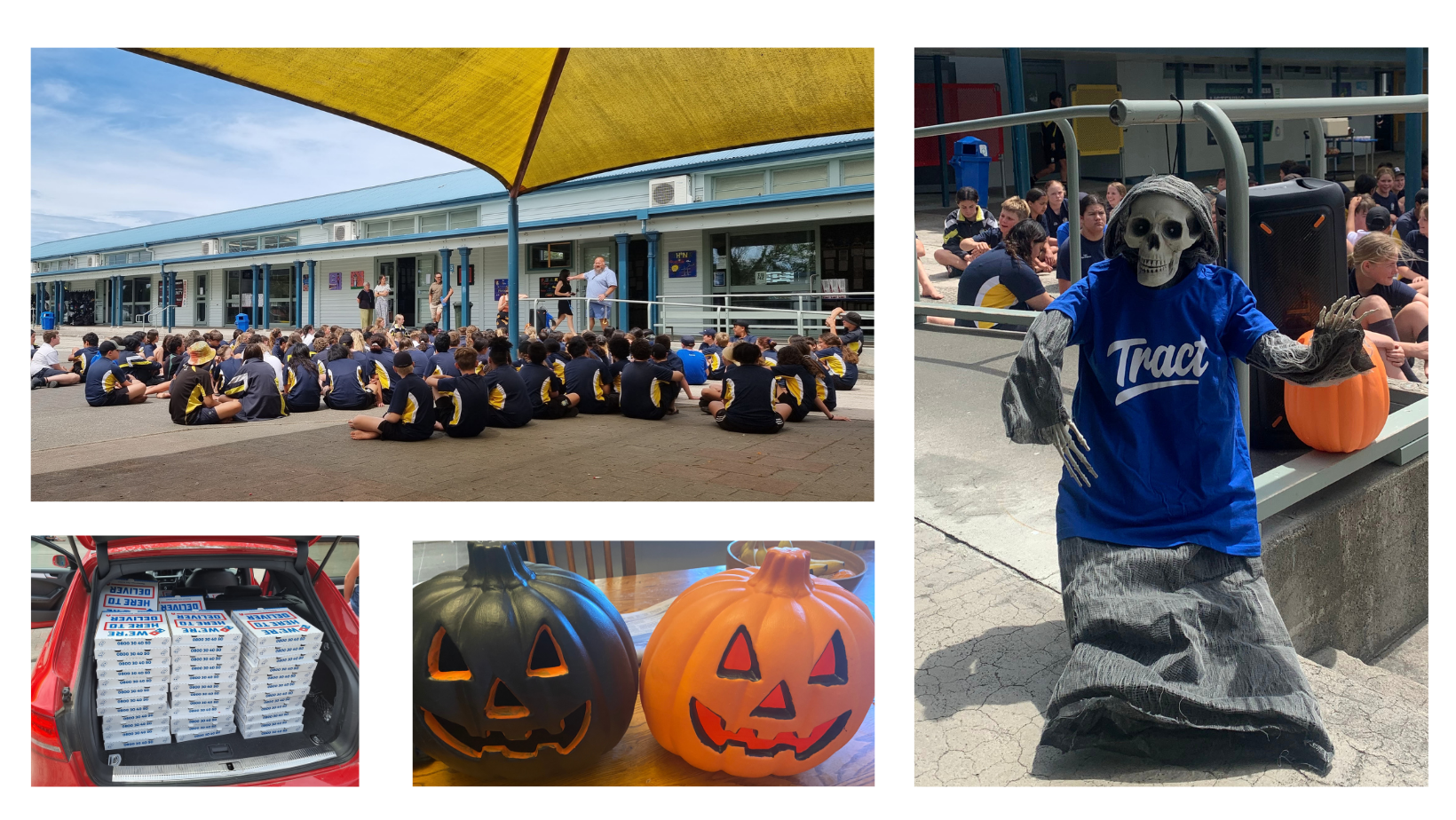 Product Updates
We released a new Class Hub and Navigation experience that makes browsing Tract and finding what you're looking for much easier! You'll notice all the main navigation routes are on the top bar, and a secondary navigation when you click in to find nested information.
The "Classroom" tile is replaced by "Teach" in the top navigation and here you can see all your classes and student work. We now support adding co-teachers and editing classroom names. Students can also now find their classmates in their avatar profile dropdown menu.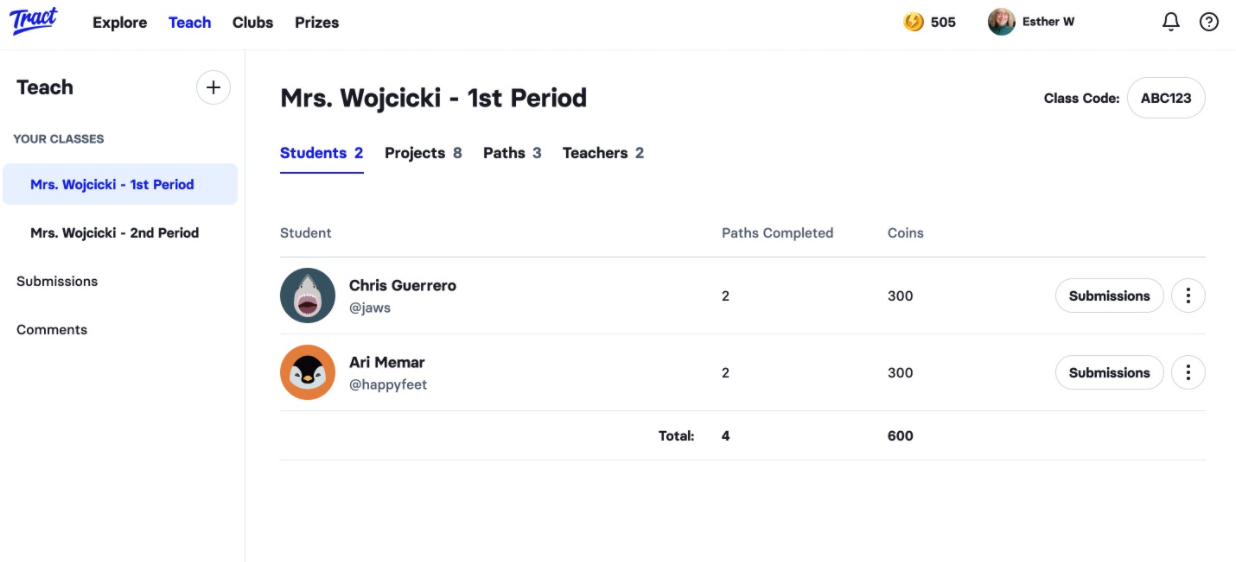 We exposed the Learning Path builder (aka course creator) to all students. Now, students can start their journey as a Creator by clicking "Create" in the top navigation. This provides an entry point for students who do not need the structured support of our #CreatorAcademy and just want to start teaching!

What's On Deck For Next Month?
If you thought October was FUN, wait until you hear about what's cooking for next month:
Bigger, Better Creator Academy
Fun New Product Updates
Our Biggest Contest Yet...👀

Not yet started on Tract? Get started in under 5 min by signing up and then following the #TractForTeachers videos.
Tract In The News